In some cultures, the shoe isn't exactly an object that's looked upon favourably. Just ask George W. Bush. Then again, there's always a first for everything. That a Toyota product deriving inspiration from a trekking shoe should no longer come as a surprise. After all, the world's number one car company is on a design path that's anything but 'safe' and 'boring' these days, and so it shows in the all-new Sienta.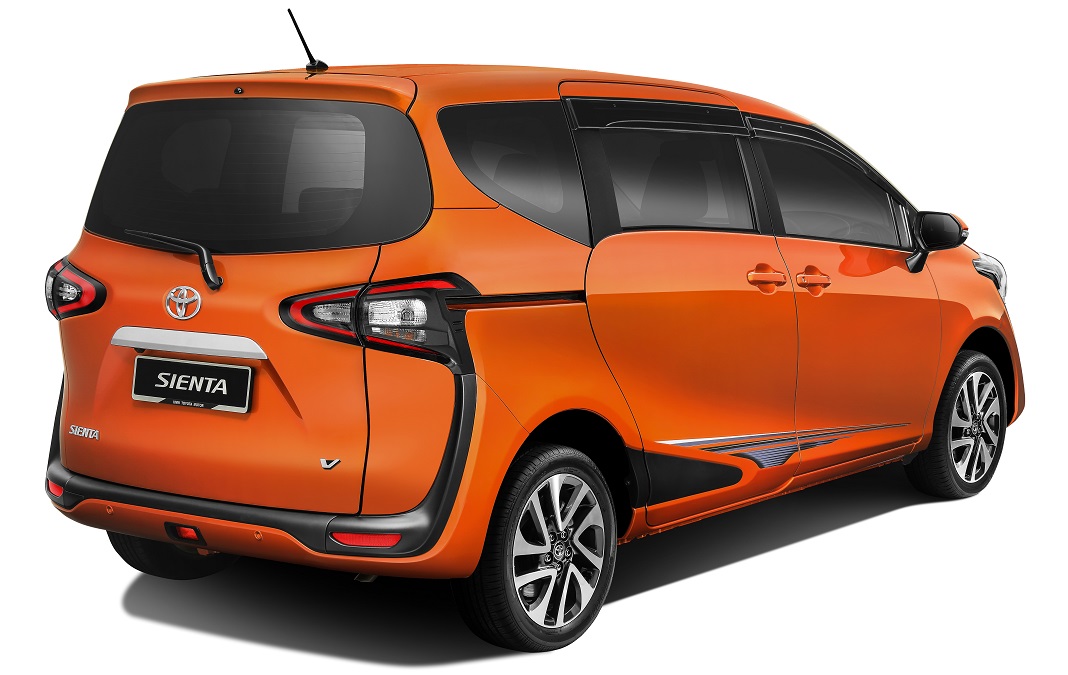 Shoe or not, the Sienta is a quirky-looking thing, but in a fun, tongue-in-cheek sort of way, and will no doubt add some colour (there are six hues to choose from) to our congested city roads. Watching Hiroshi Kayukawa, the Chief Engineer of the Sienta, go through his product presentation was akin to catching an episode of 'House Paradise' hosted by Atsushi Watanabe, where every inch of space in spatially-challenged Japanese homes is put to good use. The Sienta minivan carries that ethos in the same vein, but only much cooler.
Take for example how the Sienta's second and third row seats are able to perform synchronized gymnastics of Olympic standards. Not only do the third row seats fold down flat on their own footprint, they can also be nudged forward and tucked under the second row to create even more room for say…a bicycle or two (with all wheel intact). And you can still slide the second row fore and aft, which by the way can be tipped up with just one motion.
Granted that there isn't much passenger legroom to speak of in the last row (even with the most cooperative of second row occupants); nobody is going to buy a really compact minivan of hatchback proportions (only 4,235mm in length, a Vios is 4,410mm) to cramp seven adults in it on a daily basis.
But as an occasional seven-seater and primarily a five-seater with a flexible cargo space, the Sienta is ace. With its playful styling and clever interior, its appeal could go beyond just family types. UMW Toyota is targeting 500 units per month for the remainder of the year. Suffice to say, I won't be eating my shoes if young couples start buying them.
---
The Toyota Sienta is imported CBU from Indonesia and is powered by a 107hp/140Nm naturally-aspirated 1.5-litre four-cylinder engine, with drive channeled through a CVT 'box programmed with seven preset 'ratios'. On-the-road prices (inclusive of insurance) are RM92,900 for the G variant and RM99,900 for the V grade (with insurance). As the gap is only RM7,000, the latter is obviously the variant to go for with features that include LED headlamps and tail-lamps, dual-powered sliding doors, automatic climate control, Optitron instrumentation, leather steering and 16-inch dual-tone alloys. However, both variants get three airbags, Vehicle Stability Control and Hill Start Assist as standard.