Oftentimes, it is not the merits of the product but what the emblem represents that matters. As a premium automaker that sold its first car in 1989, you could say that Infiniti is still defining itself as a luxury brand outside of North America. Those who have heard of Infiniti typically regard the cars as Nissan derivatives with swankier styling, nicer interiors and steeper price tags, and truth be told, this isn't where the brand wants to be globally.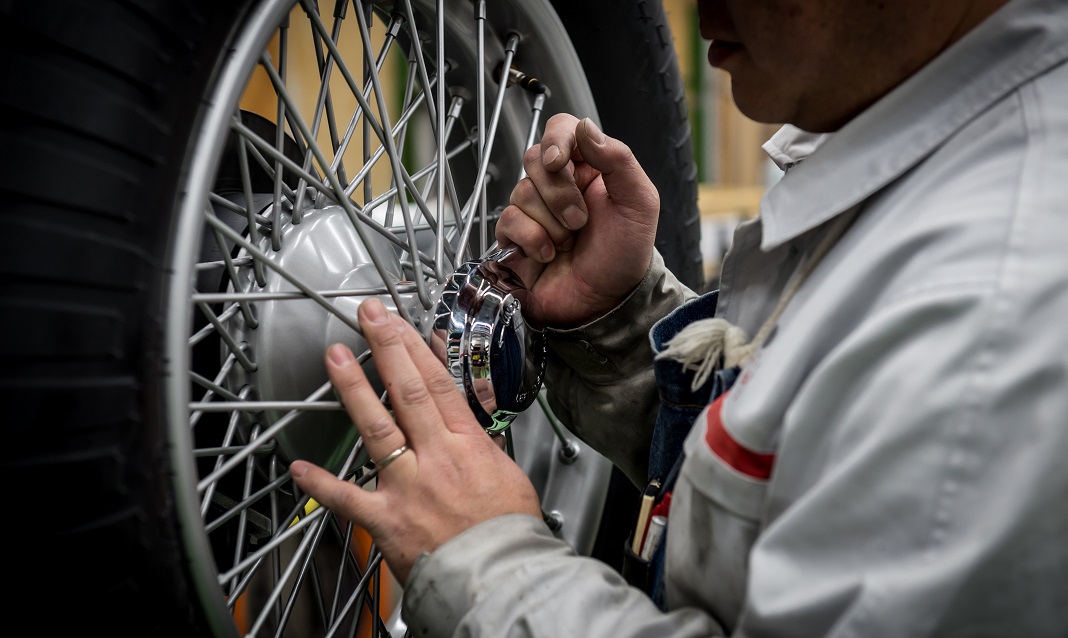 It could well be that no amount of marketing expense is ever enough to free Infiniti from the mainstream image of Nissan, but instead of fighting the association, maybe it's better for Infiniti to leverage on Nissan's history and get a free ride on pedigree; after all, it's either you have it or you don't. So perhaps it comes as no surprise that the Infiniti Protoype 9 concept shown at the recent 2017 Concours d'Elegance at Pebble Beach embraces the heritage of Nissan by having the latter's Takumi craftsmen hand build the electric-powered racer, with Infiniti conceptualising what a retro racer would've looked like if the company existed way back then.
The multinational factor
Not many have heard of Alfonso Albaisa until his promotion as head of design at Infiniti in 2013, since then the Cuban American has come to the fore with a fresh new take on Infiniti's 'Powerful Elegance' design language. The gorgeous Q60 coupe you see here is the first model bearing that signature, and when parked next to the Q50 saloon, Albaisa's touches – a properly fleshed out double-arch grille linking slim-cut headlamps – works well to give the Q60 face a more cohesive and far more expressive look. I can see this new face being applied to upcoming models.
Albaisa's promotion to head global design on the group level earlier this year isn't just an endorsement of his abilities but a passing of torch from long-time design chief Shiro Nakamura (who has since retired), the subsequent opportunistic hiring of Karim Habib from BMW to assume Albaisa's previous responsibilities is testament to the ambition of the brand – which is to be driven by design. With Roland Krueger helming the brand since 2015, a former BMW senior executive himself and an ongoing alliance with Mercedes-Benz to which Infiniti has access to certain platforms and technologies (and vice versa), you could say that the strength of Infiniti, which is headquartered in Hong Kong and not Yokohama, may well lie in its diversity.
Making diversity work
The Q60 is unique in that it was penned by a Cuban American, powered by German machinery and underpinned by Japanese engineering, but does this set it apart from the rest? It helps that the price starts at RM308,800 for the sole 2.0T variant offered in Malaysia (you'd have to pay at least 10% more for the German equivalent), for that you'll get a Mercedes-Benz's M274 turbocharged four-cylinder with 211hp/350Nm and seven-speed automatic (same as the Q50 saloon's) sending power to the Q60's rear wheels.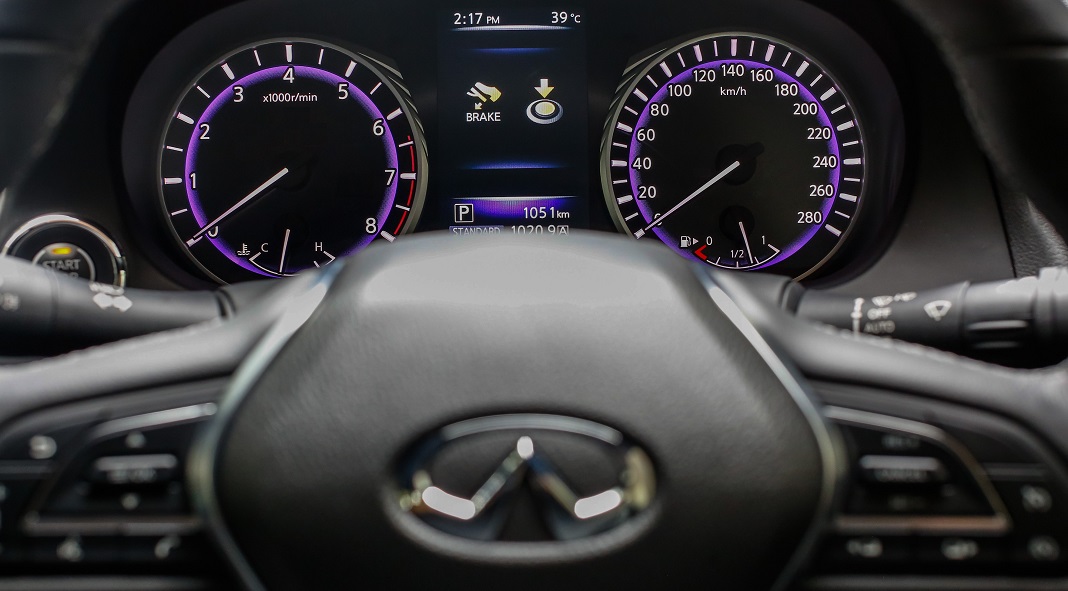 If the Q60 is going to carve a niche in what is already a small niche, the heart would have to prevail over the mind for anyone to pick this over a Mercedes-Benz C coupe or a BMW 4-Series. Beauty is subjective as always, but we think the Q60 is possibly the sexiest-looking coupe of the lot, and we say this not because it's wanting in other areas.
The diverse background of the Q60 means it benefits from calibrations that are more culturally 'Japanese' in character, particularly in areas of refinement and comfort where the engineers have managed to better isolate the coarse direct-injection note of the four-cylinder and introduce its own active sound attenuation within the cabin (subtle but it works). So even on low profile 19-inch run-flat tyres, the refinement at higher speeds is a notch above the Europeans and there's even sufficient suspension pliancy for the Q60 to absorb pockmarked road surfaces that tend to annoy sporty cars.
On the other hand, by weighing in at 1,719kg (some 150kg more than a Mercedes-Benz C250 coupe) also means some performance trade-offs with the Infiniti trailing the C250 coupe by half a second from idle to 100km/h (7.3 vs. 6.8 seconds), don't forget that they both have identical drivetrains and power outputs. The portlier kerb weight also tells when you lean the Q60 into corners, not so much in terms of body roll but in the heavier loads felt through the hydraulically-assisted rack which manifests in a touch more mid-corner understeer.

Can't buy pedigree, but will beauty work?
You can't fault Infiniti for not trying to spread its brand of gospel; the association with Formula One and Kit Harrington reciting poems while driving a Q60 would have earned the brand lots of eyeballs. Seated snugly in the Q60's excellent high-back leather sports seats, its Bose 13-speaker premium audio system churning out high fidelity tunes, I can't deny that the Q60 is a proper premium coupe that feels and looks the part. Whether the new design-led philosophy is going to bear fruit will likely hinge on the upcoming Audi Q5 challenger, the QX50, because the world seems to have an insatiable appetite for SUVs. Until then, the Infiniti Q60 is an eclectic appetiser, a very pretty one at that.
Infiniti Q60
Price: RM308,800 (w/o insurance)
Engine: 2.0-litre turbo, four-cyls, RWD
Output: 211hp @ 5,500rpm, 350Nm @ 1,250rpm
Transmission: 7-sp automatic
Performance: 0-100km/h in 7.3 seconds, top speed 235km/h
Fuel efficiency: 13.3km/l (combined cycle)
Wheels/tyres: 19in alloys, 255/40 R19
Safety: 6 airbags, Electronic Stability Control
Warranty: 7-year unlimited