If sales numbers are arbiters of what's good, then the best car in Malaysia would be a Perodua…and we'll need to find new jobs. With that out of they way, I would like to call an early verdict on this one; the Kia Picanto is easily the best affordable small car you can buy in Malaysia. Whether you should or not is another question.
Cracking the A-segment in Malaysia has always been tough-going for any foreign brand. Price matters most here and the margins are slim to begin with. It's also near impossible to match up to national brands which are not subject to the full force of import and excise duties, and that goes a long way in explaining the absence of the Honda Brio and Datsun Go in Malaysia. Other brands have tried, namely Suzuki (with the Alto), Hyundai (i10) and even Chevrolet (remember the Spark?) but the paucity of choices isn't by accident.
Why we need a level playing field
It should count as some kind of victory that the Kia Picanto is still standing, but not only that, the latest generation is now locally assembled (CBU previously) and starts life under the psychological price barrier of RM50K; the previous generation cost RM10K more for the equivalent automatic variant. So, price positioning wise, the Picanto breaks new grounds by mixing it up with the Perodua Axia, Myvi and Proton Iriz.
But here's the catch; the Picanto is much more than just its affordable price. There is genuine quality from every touch point. Just the leather-wrapped, sportily-presented steering wheel alone, one which is shared with other more expensive models, speaks volumes of Kia's intent to over-deliver. And then there are the clicky and tactile-feeling switchgear, all logically laid out alongside clear and pleasing-looking instrument dials, comfortable seating and that killer touch-screen infotainment system with rear view camera and Apple Carplay and Android Auto as standard.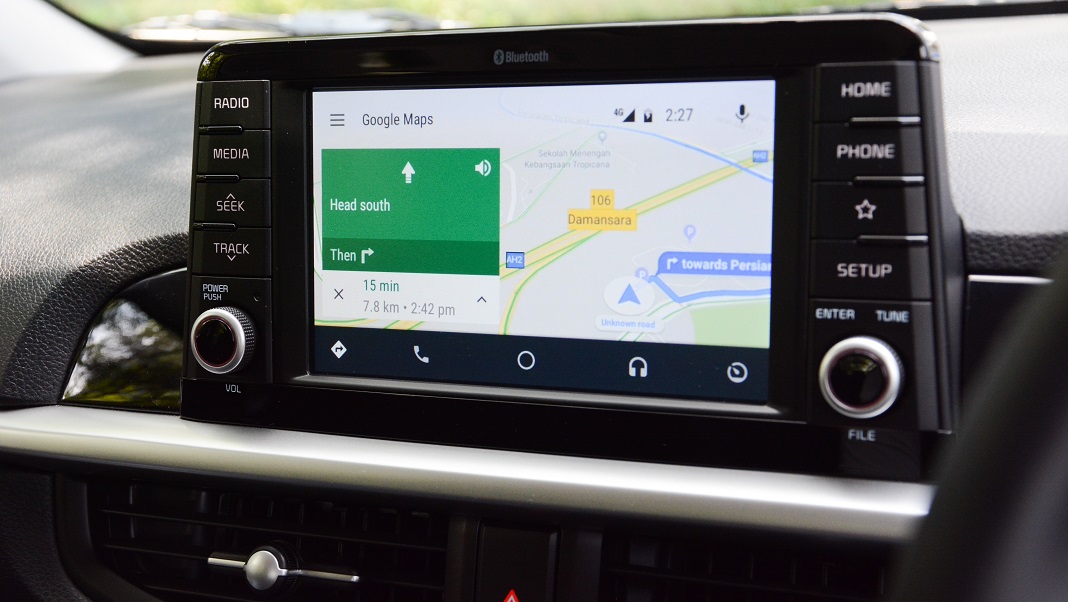 It's not that the national makes are unable to achieve any of the above. A lot has to do with the fact that the Picanto competes against supermini luminaries such as the Volkswagen Up, Fiat Panda and Suzuki Ignis on the global stage and on merits, with Kia having no other option but to raise its game or be decimated. Meanwhile in Putrajaya, we are apparently mulling a new national car brand to be introduced in 2020, some 37 years after the first one. Baffling.
A supermini in every sense of the word
I still remember testing a rattly rolling appliance called the Inokom Atoz (or the Kia Visto in Indonesia) a decade ago and wondering when, if ever the Koreans would be able to produce anything that appealed beyond getting from point A to B. Well, on the evidence of their recent efforts and particularly this new Picanto, they have demonstrated that capability in emphatic fashion.
I don't mean it in that there's a hot hatch to be unearthed in the Picanto (maybe there is), but on the base car with its 84hp/122Nm 1.2-litre four-cylinder mated to a seemingly modest but perfectly adequate four-speed auto, it does the basics exceedingly well. There is proper mechanical refinement for something that you'd expect to feel cheap, but the peppy powertrain is smooth and doesn't grate even when you wind the revs up, unlike the best-selling national cars we have here.
Run the Picanto over rough surfaces and you'll be greeted by a supple ride, take it to a highway cruise and it suppresses road and wind noise well while maintaining its poise at speed, the kind of performance you'd associate with products of European origins. Despite wearing only 175/65 R14 tyres and not looking all that sporty, the tallish Picanto is nimble and fun to chuck around.
Should you buy one?
Just two things to take note of; if your daily commute involves ferrying multiple adult-sized passengers, then the dimensionally larger solutions from Perodua may suit you better. And if you clock lots of miles, you might want to go through the Picanto's maintenance schedule with a fine tooth comb as national brands still hold the advantage when it comes to the affordable upkeep of a car.
I would've liked the Picanto even more if it had a cheekier design because the previous one does look funkier next to this…and a bit more flair in the cabin to spice things up, as most carmakers tend to do with their econoboxes. Then again, that's just icing on the cake and word is that more exciting new flavours will soon be added to the menu. As it stands, the Picanto in EX trim really needs no embellishment and earns a well deserved endorsement from us.
Kia Picanto 1.2 EX
Price: RM47,079  Engine: 1.2-litre 4-cyl, FWD  Output: 84hp / 122Nm  Transmission: 4-speed auto  Performance: 0-100km/h in 11.3s; top speed 160km/h  Wheels/tyres: 175/65 R14 (F&R)  Safety: 6 airbags, Electronic Stability Control  Warranty: 5-year/unlimited