Ten years ago, Volvo sold a dismal total of 334,808 cars over the 12 months of 2009. An ailing Ford would relinquish its ownership in the Gothenburg-based carmaker a year later. Fast forward to 2019, Volvo just reported sales of 340,826 cars for the first six months of this year. You don't need to be a mathematician to work out that Volvo has managed to sell more cars in the six months of this year than the entire calendar year of 2009.
In a market of heightened competitiveness and in transition, Volvo's upturn of fortunes has been nothing short of remarkable, driven by a steady stream of highly capable new models underpinned by a strategy that's future-proof. Above all else, Volvo cars are cool again, more so than ever because you don't hold the European Car of the Year and Japan Car of the Year gongs over the same period for being merely good enough.
Nordic symmetry
I'm not necessarily a fan of Volvo, but I'm certainly a fan of the design language which the second-generation XC90 kick-started. Somehow, every new model that followed just looks… proportional and correct. And it isn't a case of making different sizes of the same shoe either because you wouldn't mistake a XC60 for a XC90, or a XC40 for the XC60.
Somehow the aesthetics of the XC40 just clicks, call it Nordic symmetry if you will, but it's chic and tidy without even appearing to try, its polar opposite being a Toyota C-HR, if you know what I mean. Volvo stuck to an upright profile for the XC40 for obvious practical benefits but then visually cuts it down to size with black paint on the roof that extends to the top portion of the C-pillars and to the rear spoiler, it's clever. They even threw in a little upturned kink on the rear door for a touch of playfulness, even if it does impair the view out of the cabin.
Best cabin, by a mile
The good design story continues inside. For a first attempt at a compact SUV, the XC40 is near perfect from a packaging standpoint; the wheelbase is par for course in the segment at 2702mm but Volvo managed to carve out impressive amounts of legroom and headroom from the bodyshell, complementing it with 460 litres of highly usable and configurable trunk space.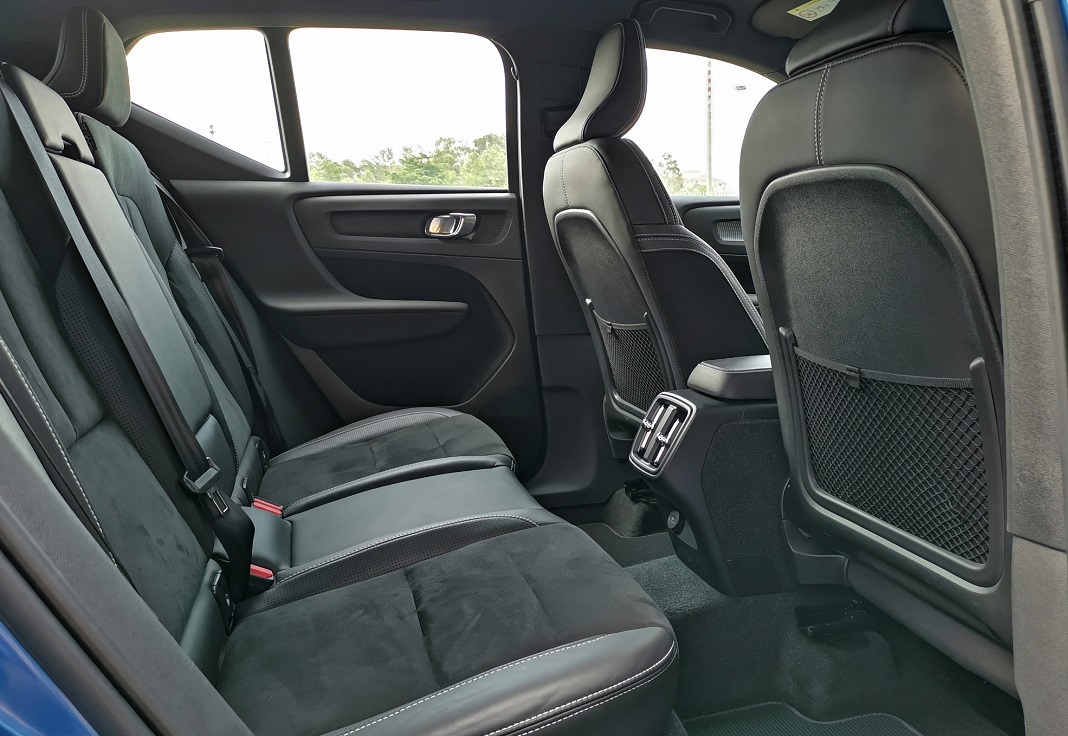 Given that the XC40 competes in class that's more susceptible to penny pinching, it's a surprise to find a cabin so generously decked out with premium materials and textures, whether it's the satin chrome door handle or the double-stitched gear selector, you get the feeling that there were many meetings between product planners and bean counters, with the former getting their way.
You only need to run your hands over the velvety Nubuck inserts on the supportive seats to comprehend the depth of quality, and then do quick count of the interior storage solutions to appreciate the efforts that went into making sure that the XC40's cabin is able to placate customers ranging from coffee addicts to rambunctious children.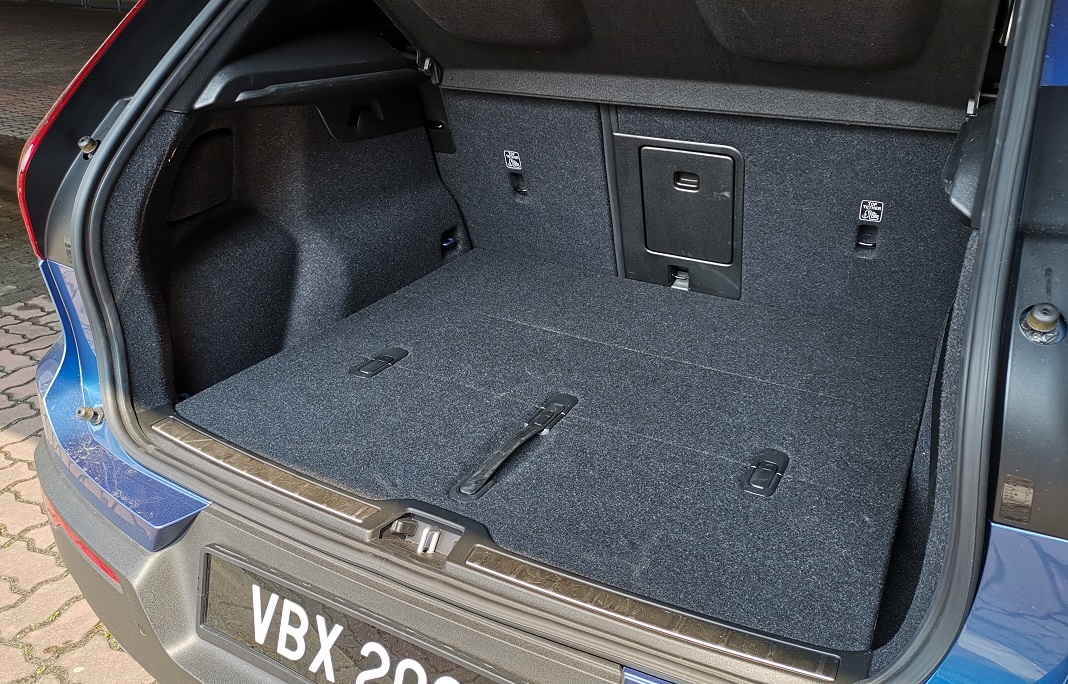 Okay, the Sensus touch interface needs to be called out for being unnecessarily finicky when mundane tasks such as adjusting the air-con becomes a challenge while driving, but when the XC40 is also equipped with the most comprehensive set of semi-autonomous and active safety functions in its class, it's easy to forgive oversights. In fact, the XC40's RM255,888 asking price, which includes tasty R Design extras such as the glossy black egg-crate grille and exclusive bumper designs, marks it out as a value acquisition in the class.
Driving validation
Up till this point, I can imagine how the XC40 would've already built up a sizable lead with the COTY judges even before turning a wheel. With driving being the final validation, it would be tough to derail the XC40's coronation. In T5 AWD trim, there's ample power (252hp and 350Nm) and traction to put any performance issues to bed. The kerb weight of around 1,700kg is on the heavier side of things but if 0-100km/h in 6.4 seconds isn't fast enough for an SUV used mainly for sensible chores, then I'm not sure what is sensible anymore.
However, progress isn't always smooth when you're late for a school run in the XC40 for there's momentary lag before the wave of torque arrives; the 2.0-litre four-pot also sounds a tad coarse when extended. Likewise, the ride quality on the sharp, bumpy stuff could be more settled but I'm not sure many would trade those attractive-looking 19-inch alloys for a slightly smoother ride. Otherwise, there are no deal breakers here.
Swedes do it better?
Where the XC40 lies in the pecking order of driving dynamics is interesting as none of its German competitors (BMW X1, Mercedes-Benz GLA and Audi Q3) really shines in this area. The XC40 may still be characteristically Volvo in that it trades engagement and weighted controls for efficacy and a lighter touch, but winning awards is all about racking up consistent points across various disciplines, something which a rejuvenated Volvo seems to have a taste for lately.
Volvo XC40 T5 AWD R-Design
Price: RM255,888  Engine: 2.0-litre four-cylinder, turbocharged, AWD  Output: 252hp / 350Nm  Transmission: 8-speed auto w/ shift paddles  Performance: 0-100km/h in 6.4 seconds; top speed 230km/h  Wheels/tyres: 235/50 R19  Safety: 7 airbags, Electronic Stability Control  Warranty: 5-year/unlimited mileage