Electric vehicles are the future, in fact, they are already pretty good today, like the second-generation Nissan Leaf you see here. But in the absence of purchasing incentives and an adequate charging network in Malaysia – key factors that support the mass adoption of EVs, does it mean you shouldn't consider the Nissan Leaf?
Before you chalk off one of the world's best-selling EVs from your shortlist, it helps to address some of the perceived limitations and evaluate whether these concerns materially impact what you seek in a car. In short, you can treat this like a checklist to gauge whether an EV suits you, and vice versa.
I'm worried that an EV can't travel far
We are used to having a petrol station located just around the corner, stripped of that, it becomes a worry, or an anxiety. The first thing you should do before walking into a showroom looking to purchase an EV is to have an idea of the distance you cover daily in a car. Nissan says that 80% of drivers in the world travel less than 100km per day, other manufacturers state even lower numbers. You don't really have to take their word for it, reset your vehicle's trip meter and jot down how many kilometres you cover a day on average.
On paper, the Nissan Leaf is rated up to 311km per full charge, based on the NEDC combined test cycle, or 270km on the stricter WLTP cycle. Given that test lab figures are usually over optimistic, you are more than entitled to a pessimistic view of things and take 20% off those numbers, even then you would still be left with more than 210 km.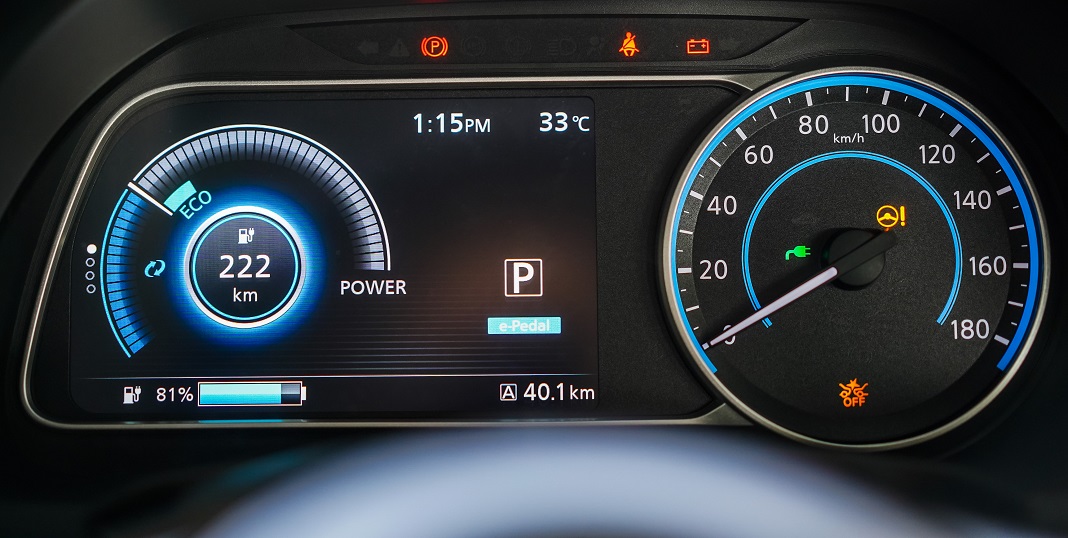 Now, if you are a hardworking ride-hailing driver or a travelling sales rep who covers in excess of 200km daily, the Leaf probably isn't for you. But if you are like many who clock less than 100km a day (or less) on average, you could even go two days before having to recharge the car.
I'm still afraid I might run out of power
It's true that if you run out of juice in an EV, the tow truck is your only saviour. But if you can manage a smartphone's state of charge, you will be able to do the same with an EV, if not better. It's no different from driving a car powered by petrol or diesel, an EV would flash ample warnings on the distance remaining before invoking tortoise mode (reducing power) to eke out a few more kilometres out of the battery. Watch how modern EVs behave when their batteries are run down in this video by Carwow which tested six modern EVs, including a Nissan Leaf e+ with a 60kWh battery capacity (the variant sold in Malaysia is 40kWh).
It goes without saying that some forward planning is necessary before embarking on a journey which might flirt with the range limits of an EV. It helps to be armed with a membership from GreenTech Malaysia's ChargEV which operates the largest (normal) charging network in Malaysia.
For a reasonable annual fee of RM240, you can have access to over 300 charging stations – a mixture of 3.7kW, 7.4kW and 22kW wallboxes – spanning 197 locations, as of January, 2020. To locate these chargers, you can log on to my.newmotion.com or install the app on your smartphones.
Hooked up to the supplied single-phase 6.6kW home charger, the Leaf takes approximately seven hours to charge up from empty, though the charging time in most instances would be shorter as there are likely residue charge left in the car.
But as there are only a total of four rapid chargers in the country (three of which are in private compounds), the quick charge option is virtually non-existent even if the Leaf can accept 50kW DC quick charging. Ultimately, managing range anxiety is all about understanding how an EV works and building trust in the technology.
I can't afford to replace the battery
The replacement cost of an EV's high-voltage battery pack is typically estimated at half the price of the vehicle, though the price is coming down as EV battery production ramps up across the world. We are not privy as to how much it is to replace all 192 cells (or 24 modules) of the Leaf's 40kWh lithium-ion battery pack, but the question is: are we spooking ourselves out by assuming that the battery pack will fail after a few years?
The lifespan of batteries is subject to various factors such as usage, environment, charging cycles, etc. The high voltage battery pack of an EV is designed to last the 'lifetime of the vehicle' (as manufacturers like to claim) with a gradual amount of capacity loss over the years – an inherent nature of lithium-ion batteries (it's the same with smartphones). Nissan is happy to point out that ever since the first-generation Leaf was launched in late 2010, there had been no battery recalls with well over 400,000 cars on the road.
More importantly, this is where the warranty comes in; the Nissan Leaf sold in Malaysia is covered by an 8-year/160,000km warranty for the high voltage battery (3-year for the rest of the car). It doesn't just cover battery-related faults but also any loss in capacity exceeding 33% within the 8-year or 160,000km period, as indicated on the battery capacity gauge. Again, whether an 8-year battery warranty is able to dispel all doubts depends on how you intend to use the vehicle, and over what duration.
I can't charge my car if I live in a condominium
If you stay in a landed property, installing a wallbox charger (which comes with the Nissan Leaf by the way) is a straightforward affair, you just need a qualified electrician, someone whom the Nissan dealership would recommend anyway. Now, if you stay in an apartment or condominium, permission from the property management committee would be required and you'll probable need to install a separate meter to log the amount of electricity used.
An EV has no second-hand value
With the market being saturated with choices compared to say 10 years ago, residue values of used cars today are far from what they used to command. That said, there is no denying that hybrids and plug-ins do depreciate more compared to traditional combustion engine models, the former being a relatively new phenomenon compared to latter. As EVs on Malaysian roads are far and few between, used values are an unknown quantity at this juncture. Suffice it to say, it would be wise to keep a complete service record and battery health certification of the vehicle.
There is however another way to get into a Leaf and that is through the Nissan Subscription Program. The concept is like a lease of a property – choose the contract period of between two or three years (with a mileage cap), pay a subscription fee each month (RM2,500 per month for 3 years or RM3,500 for 2 years) and return the vehicle at the end of the contracted period. Sounds simple, but making monthly payments and not owning any part of the vehicle at the end of the contract is alien to Malaysians, but it does bypass the doubts on residue values entirely. Click here to evaluate the details.
Can the Leaf be my one and only car?
If you are a frequent outstation traveller, the simple answer is probably no, at least not yet with the limited charging network that we have currently in Malaysia. But if you do occasionally travel outstation, Edaran Tan Chong Motor (ETCM), the official distributor of Nissan cars in Malaysia, offers Leaf owners the complimentary use of either a Serena, X-Trail or Navara over the first three years of ownership, subject to a maximum of 23 days per year. It's not quite the same as having the freedom to hop in a car and drive towards the horizon, but it's a feasible option when you need to go on a road trip.
How is the new Nissan Leaf?
The second-generation Leaf is a stylish, sharp-looking hatch; quite a departure from its doe-eyed predecessor. But what was right about the first-generation Leaf – uncompromised packaging and ease of use – is carried over to its successor which introduces a few new tricks.
Being in an EV means having near instantaneous response from the electric motor (rated at 150hp and 320Nm on the Leaf) and the rolling refinement of a premium car; no surprises that the new Leaf is delightfully responsive and hushed on the move. Idle to 100km/h takes a respectable 7.9 seconds, but the Leaf doesn't really pretend to be a hot hatch even if it is entirely capable in corners thanks to that evenly distributed kerb weight.
The steering has also been made incisive than before but offers little subjective rewards nor telescopic adjustment (oddly). Unlike its cushier-riding predecessor, the 17-inch low profile rubber will thump when it runs over a sharp edge on the road, but this sportier, firmer-riding characteristic isn't welcomed.
Apart from handy driver assist functions such as forward collision warning and braking, 360-camera, moving object detection (when reverse is selected), the new Nissan Leaf debuts a clever feature called the e-Pedal, which encourages one-pedal operation of the car.
Essentially, e-Pedal leverages on the Leaf's regenerative braking capability to slow the car down once the right foot eases off the accelerator (which may even trigger the brake lights depending on the rate of deceleration), in fact, the Leaf can even come to a complete halt without having to touch the brake pedal. All of this may sound complex but it takes only an hour or two behind the wheel to get the hang of it.
So, should you consider one?
Even if we are to assume that EVs are good for mother earth, at least from the tailpipe emission standpoint, it would be naive to think that car buyers would choose to own one based on benevolent reasons alone, saves for the most ardent of tree huggers. Notwithstanding the many compelling attributes of EVs, the odds are still stacked in favour of internal combustion engines for the larger population in Malaysia. But if you have gone through the 'checklist' above and ruled yourself 'fit' for zero emission motoring, the next thing to do would be a test drive.
Nissan Leaf image gallery
Nissan Leaf 
Price: RM188,888  Electric motor: AC Synchronous, FWD  Output: 150hp and 320Nm  Transmission: Single-speed reduction  Performance: 0-100km/h in 7.5 seconds; top speed 155km/h (limited)  Range: 311km (NEDC)/270km (WLTP)  Wheels/tyres: 215/50 R17 Safety: 6 airbags, Electronic Stability Control, Autonomous Emergency Braking  Warranty: 3-year/100,000km (vehicle), 8-year/160,000km (high voltage battery), inclusive of 3-year maintenance.