Given the searing pace with which all-electric cars are being rolled out by European-based manufacturers, we posed a query to BMW (during a media roundtable) whether there's a time frame where it would stop making cars powered by internal combustion engines (ICE).
The answer wasn't definitive, among the reasons cited were that different parts of the world go about trimming greenhouse gases differently, but the representatives from Munich made it abundantly clear that the company is focused on hitting the milestone of 'more than 50% of global sales from fully-electric models by 2030'.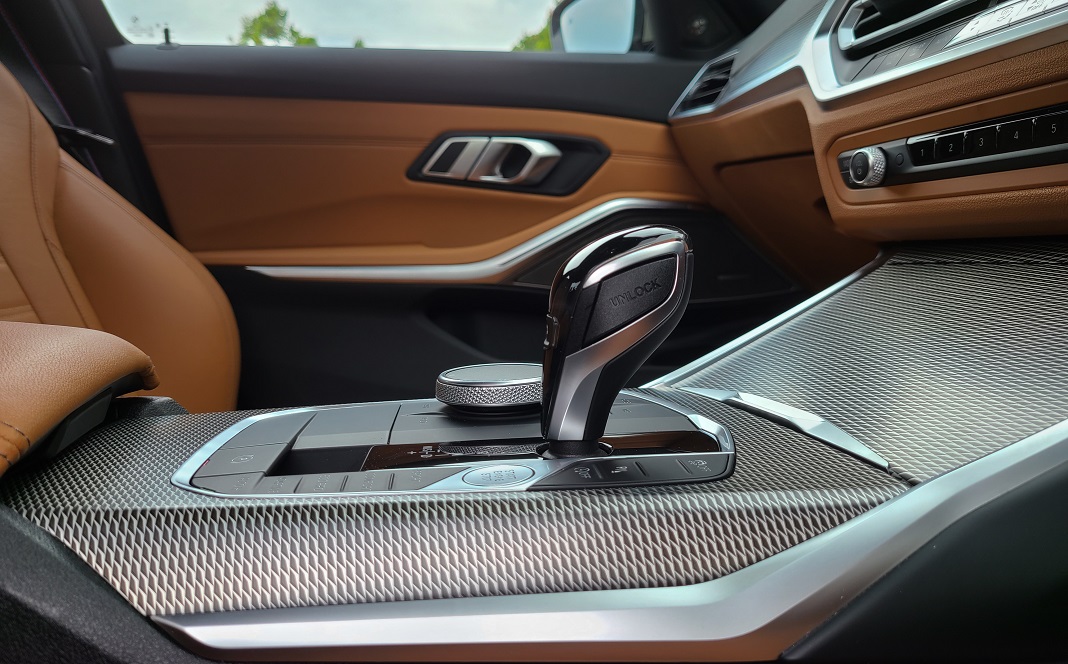 Dancing on thin ICE
While BMW isn't as explicit as rivals such as Audi which revealed when it would stop introducing ICE models (2026) and cease combustion engine production (2033), the writing is clearly on the wall for ICE-powered models as manufacturers scramble to meet tightening emission mandates, or risk heavy fines, particularly in the continent of Europe.
As much as any car brand would like to preserve a full ICE model line-up alongside a stable of hybrids and BEVs, it's simply isn't profitable to do so. Hitting the target of over 50% BEVs by 2030 means BMW's ICE range would have to be pared, and models such as the M340i xDrive you see here, powered by a turbocharged 3.0-litre inline-six spewing a not insubstantial 177g of CO2 per kilometre, probably won't survive the chop when the next 3-Series model change happens.
At this point, it's easy to allow petrolhead emotions take over but when the world is running out of options to stem global warming, we have to accept that the days of the internal combustion engine are numbered, yet the thought that an automobile as capable as the M340i may never have a successor leaves me conflicted.
"Do you even need an M3?"
You hear this notion being dangled a lot by car reviewers. After all, both the M340i and M3 share similar underpinnings and powertrains, but similar isn't the same. For reasons beyond just vehicle performance, those who want an M car aren't likely to settle for anything less, but in the M340i, you are actually getting a more complete car, a daily driver with a potent turn of speed.
To put things into perspective, the M340i does 0-100km/h in 4.4 seconds, which is merely a tenth of a second (that's 0.1s) slower than the last generation F80 M3, and just half a second adrift of the new generation G80 M3 Competition. Going fast is rarely the issue these days, the challenge then for higher strung machines such as the M340i is how it behaves when it's not driven like it's stolen.
Unless you only roll in neighbourhoods with smooth roads (a pipe dream in Malaysia), the wide operating window of the M340i's Adaptive M Suspension allows it to ride like a regular 3-Series. In fact, I would go as far as to say that the ride quality on the 'Comfort' setting of the M340i shades even a 320i and trumps the 330i's 'lift-related' passive M-Sport set up by not being so fussy on poor surfaces, even with the dampers on the firmest Sport+ setting.
The presence of XDrive all-wheel drive (and an electronically controlled rear diff locker) means the mouth-watering stats on paper (387hp and 500Nm) can be savoured on more occasions by more drivers of different talents. Whether it's doing 60km/h or three times of that in a flash, the M340i's meaty response to inputs is both urgent and direct, yet properly articulated so that less skilled pilots don't end up overcooking it.
Of course, a proper M car will always be the much sharper weapon on track days, but away from it, in the hands of an 'average' pilot, I'm not sure if the performance gap between an M3 and the M340i on public roads is that palpable.
A new normal for our rides?
Suffice to say, the all-electric equivalents of the M340i (such as the i4 M50) will accelerate harder and faster, but they can't offer the polished mechanical sensations of an inline-six refined over decades by the carmaker that practically owns this space. The B58 that resides in the M340i's engine bay is uncannily smooth for something with so many moving parts, and it bears no hints of being force fed either, such is the linearity of the power delivery. Yes, electric motors are even smoother and torquier, but their overriding character is…silence.
While fossil fuel-powered engines will be around for the best part of this decade, maybe even the next one, the research and development of combustion engines has largely been frozen as carmakers channel their resources to electrification, autonomous drive, connected services and technologies to relieve you from the 'chore' of driving.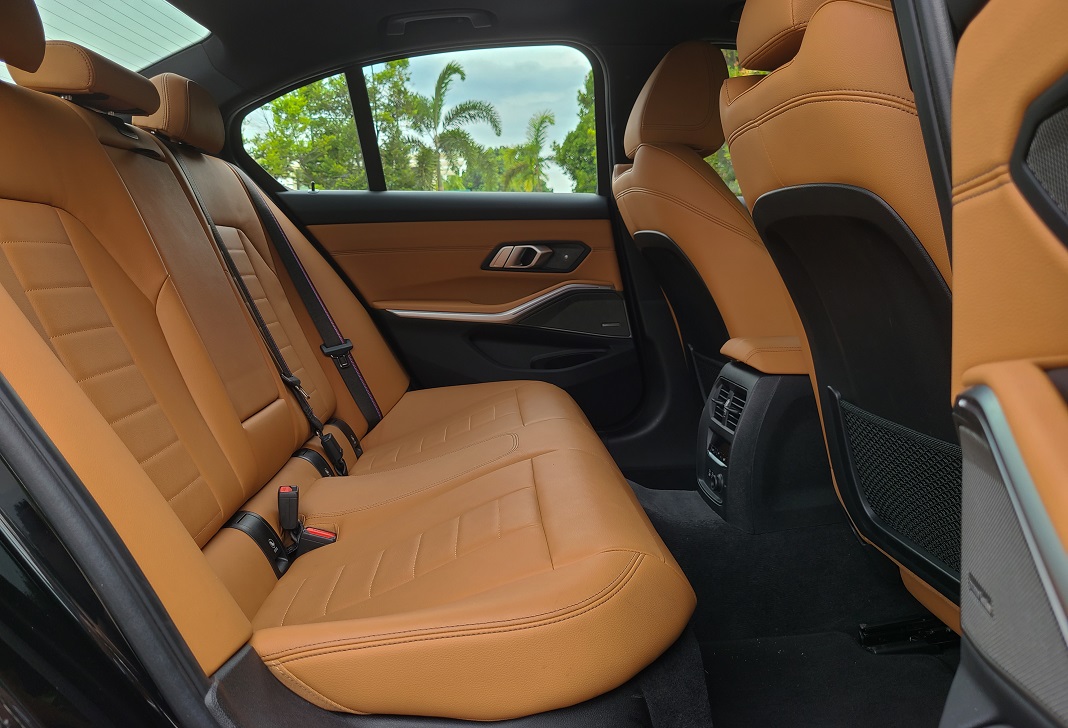 For manufacturers whose reputations have been staked on combustion engines over the years, it is a time for reinvention. In the case of BMW, one wonders if its mission to spread the joy of driving would be relevant in 10 years' time, when cars no longer require attention from its operators, when every aural sensation is synthesised and when electric motors are indistinguishable from one brand to another. I'm not sure if I'm going to appreciate the future of automobile, what I do know is if you want a proper slice of 'sheer driving pleasure' untainted by batteries, get behind the wheel of an M340i before it's gone.
BMW M340i xDrive
Price: RM402,354.13 (full CKD SST exemption)  Engine: 3.9-litre turbocharged 6-cyl inline, AWD  Output: 387hp and 500Nm  Transmission: 8-speed auto  Performance: 0-100km/h in 4.4 seconds; top speed 250km/h (limited)  Wheels/tyres: 225/40 R19 (F), 255/35 R19 (R)  Safety: 6 airbags, Front Collision Intervention, Blind Spot Warning, Lane Departure Warning, Rear Cross Traffic Alert w/ Rear Collision Prevention  Warranty: 5-year/unlimited mileage, 5-year service package