They way SUVs and crossovers are trending, one wonders whether the traditional three-box saloon is driving into the sunset, at least for the mainstream segment. Whether electrified or otherwise, carmakers these days offer SUV models in parallel to established body-styles, some even dispensing with sedans altogether, given their relative lack of popularity next to their taller-riding siblings.
If there comes a day when saloons become extinct, it would be of our own choosing, but after a weekend spent with the Volkswagen Passat, an Elegance 2.0TSI variant at that (there is a sportier but pricier R-Line option), it's hard to believe that such an well-rounded product is almost a forgotten figure in the sea of shiny new SUVs.
In facelifted guise, the Passat has most angles covered against other D-segment rivals. While this isn't the most potent tune we've seen from the 2.0-litre turbocharged four-cylinder engine, the output of 190hp and 320Nm is plenty. Not only is the performance urgent (0-100km/h in 7.9 seconds), the Passat is also frugal and returns double-digit kilometre per litre with ease in real-world driving. When on the move, you sense that the Passat is making every drop of fuel count, whether you're going fast or slow.
There isn't much left that has been not said about Volkswagen's DSG dual-clutch transmission apart from the fact that when it is working as intended, you'd rather have one over most other forms of automatics. The subjective delight cannot be understated here – the crisp gearchanges of the DSG are preferable over any soul-sapping CVT, and most  torque converter automatics for that matter. In case you're asking, a wet clutch resides in this seven-speed 'box.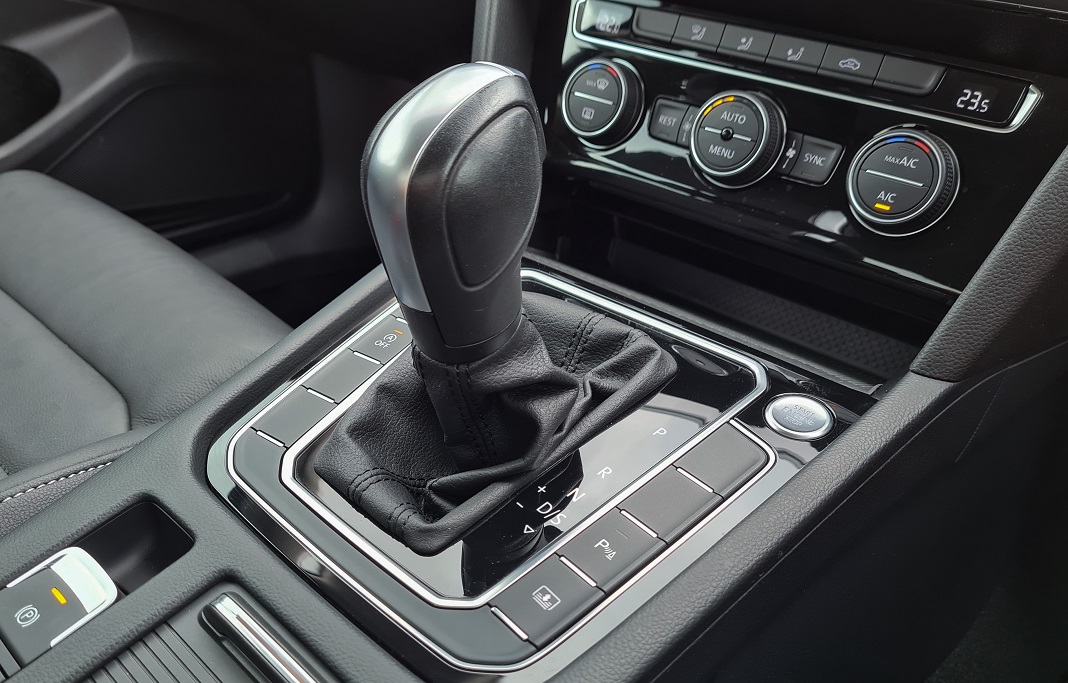 The multi-faceted nature of the Passat is prevalent in other areas as well; this large four-door can be hurried in corners as if it's a size smaller, yet cruise in a refined manner on the highway like a D-sedan is expected to. Unlike most segment offerings where comfort is prioritised over driving dynamics, the passive damping of the Passat Elegance strikes a fine balance between pleasing the driver and keeping passengers feeling assured. It is able to pull off manoeuvres in corners that SUVs can only think about, and makes you wonder whether it even misses the adaptive dampers of the R-Line.
There's no doubt that newer, more flamboyant rivals such as the Hyundai Sonata, even the Toyota Camry do make the Passat look a bit austere in comparison (this B8 generation was introduced globally back in late 2014, mind you), and it doesn't help that it has had to share the same floor space with the glamourous Arteon fastback, but in terms of depth of quality and content, the businesslike Passat gives nothing away.
For any shortfall in perceived 'luxury', the Passat makes up for it with a delightful digital instrument cluster and driver's interface that's intuitive to use, complemented by an infotainment system that's also feature rich. How about wireless Apple CarPlay connectivity and 30 shades of ambient lighting hues? What the Passat can't quite manage is the full plethora of active driving aids such as lane keeping assist and dynamic cruise control, though blind spot warning and rear cross traffic alert do come as standard.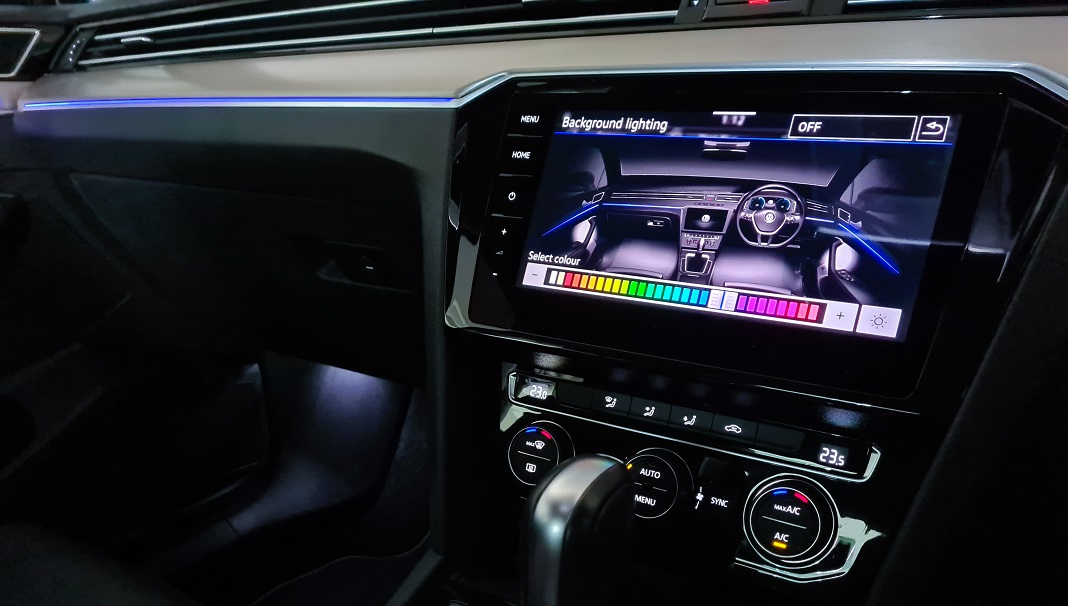 Even though passenger car sales across the world were impacted by Covid-19 last year, Volkswagen actually increased its global market share in 2020, and as the group commits to a once-in-a-lifetime transformation to electrified vehicles, it's worth reminding ourselves Volkswagen still makes really accomplished cars powered by combustion engines, like the Passat you see here.
Volkswagen Passat Elegance 2.0TSI
Likes: Performance, ride and handling, infotainment system
Dislikes: Rivals offer more style and active safety features
Volkswagen Passat Elegance 2.0TSI
Price: RM181,856.64  Engine: 2.0-litre 4-cyl inline petrol, turbocharged, FWD  Output: 190hp / 320Nm  Transmission: 7-speed dual-clutch auto  Performance: 0-100km/h in 7.9 seconds; top speed 238km/h  Wheels/tyres: 235/45 R18 (F & R) Safety: 6 airbags, Electronic Stability Control  Warranty: 5-year/Unlimited mileage, 3-year maintenance