While no carmaker would admit to any deficiencies in a vehicle save for instances of technical recalls, these 'shortcomings' are typically addressed when a model undergoes its mid-life update. The fact that this refreshed E-Class looks markedly different from the pre-facelifted version shows just what Mercedes-Benz was prioritising when giving its mid-size executive saloon a nip and tuck.
A better tailored suit
There's always the element of subjectivity and preference when it comes to styling, and while the W213 E-Class sedan – which debuted back in 2016 – had proportions that are attractive enough, most would agree that Mercedes-Benz played it too generic with the aesthetics. Sure, fleet users and traditional E-Class customers wouldn't mind that too much but its muted road presence didn't quite reflect the ambitious makeover Mercedes was putting its vehicles through.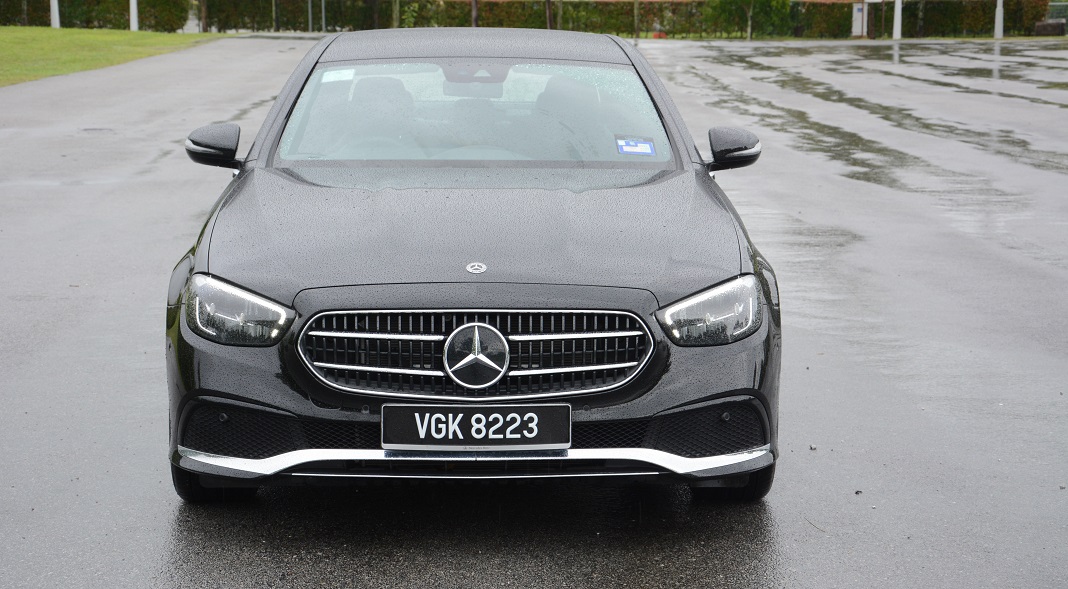 Whether you prefer the more 'traditional' Avantgarde trim or the sportier AMG line, the facelifted E-Class now cuts a more distinguishable figure on the road, particularly from the rear. Our test vehicle, an E200 Avantgarde bearing the revised grille, slimmer headlamps and new shape bumper comes across as more elegant than before, while the two-piece rear light cluster treatment had a few observers fooled into thinking that this is a new generation E-Class.
Is it better elsewhere?
Mechanically, the facelifted E-Class is largely unchanged. It soldiers on with same turbocharged 2.0-litre four-cylinder running on a fairly generous tune of 197hp and 320Nm (the E300 does 258hp and 370Nm) and this allows the E200 to hit 100km/h from idle in just 7.4 seconds. The M264 four-pot still sounds rougher than it should for a premium product but it pairs well with Merc's own 9-speed automatic which no longer stumbles or hesitates when hurried.
The industry trend of fitting larger sized wheels (some with run-flat tyres) and the need to be perceived as sporty have not been kind to the ride quality of modern passenger vehicles, Mercedes-Benz being no exception. The tendency of the pre-facelifted E-Class to fuss over less-than-ideal surfaces is a sore point, particularly if you bear fond memories of past E-Class-es with their endearingly comfy ride.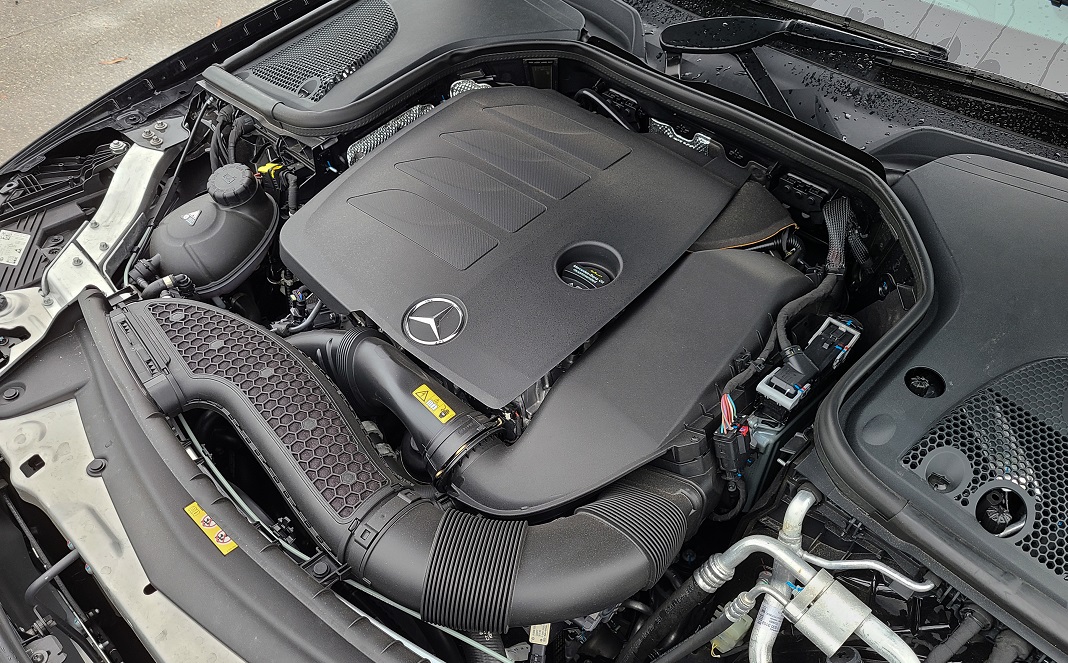 Whether it's due to the gains on the tyre front (run-flats are standard) or tweaks made to the passive Agility Control suspension, the facelifted E200 does ride smoother than before and is more forgiving of bad roads. I wouldn't quite call it 'supple', especially next to something like a BMW 520i, but it no longer fidgets each time you drive over road imperfections. The upside to the relatively firm damping of the E200 is that body motions are well contained for a car of its size, while the light steering and responsive front end also make this large saloon surprisingly enjoyable to push on.
The digital touch
The interior of the facelifted E-Class carries on where it left off, still looking classy and contemporary, so it only receives a smattering of updates to keep it abreast with other newer siblings. You can't miss the new style three-spoke steering with capacitive interface – touch spots look cramped but they work okay, and there's also a new touch pad for the infotainment system in place of the rotary Comand dial. I'd still prefer the tactile operation of the dial but the centre screen is now touch responsive so you can bypass the touch pad altogether, but have a microfibre cloth ready to clean the smudges.
It's worth noting that there were quite a few detractors when the Widescreen Cockpit interface first surfaced in the E-Class, but this single-panel, dual-screen execution has since been widely copied by other manufacturers, and it is by all accounts an elegant solution for the information-laden digital age. Besides, the graphics look vibrant and the MBUX interface is pleasingly snappy.
Considering that this is the W213 E-Class' sixth year in existence, the move to digitalise part of the interface has turned out to be a piece of inspired forward thinking. The irony is that both the new S- and C-Class have now moved on to freestanding portrait-style central stacks that's divorced from the driver's display, something which the next generation E-Class will most likely incorporate.
Business as usual
Against the backdrop of electric mobility chatter, the E-Class is almost a forgotten protagonist. Yes, the mid-life updates have certainly given it a fresh visual appeal, and it does most things better than before, but that's only part of the story. In fact, there are probably better driving executive saloons out there, maybe even more luxurious ones for the same money, but as a beacon of success so sought after by businesses and entrepreneurs alike, the E-Class has yet to be beat.
Likes: Attractive new cosmetics, better ride comfort, cabin remains classy
Dislikes: Gruffy engine note, ride quality improved but still not supple
Mercedes-Benz E200 Avantgarde 
Price: RM326,943.19 (w/ 100% SST exemption)  Engine: 2.0-litre turbo 4-cyl inline, RWD  Output: 197hp and 320Nm  Transmission: 9-speed auto  Performance: 0-100km/h in 7.4 seconds; top speed 240km/h  Wheels/tyres: 245/45 R18  Safety: 7 airbags, Blind Spot Assist, Active Brake Assist  Warranty: 4-year/unlimited mileage