Sepang circuit is one of those tracks where grunt matters. To keep an insanely quick M5 within sight and an M4 honest takes some doing. Now armed with the same powerplant from big brother M3/M4, with gains of 40hp and 85Nm for a total of 410hp and 550Nm – the M2 Competition is gamely keeping up with its elder siblings up ahead.
Of course, to mention only power is missing the point, the M2 Competition is a proper throwback – lean with compact dimensions, rear wheel drive, passive damping (the only M car to do without the adaptive stuff), revvy motor with a 7,600rpm limiter, and even a three-pedal option which nobody buys. No wonder BMW likes harping about the glory days when talking about the M2.
Glory, glory M united?
Just like how Richard Marx no longer hogs the Billboard charts, business isn't usual anymore for the M division in the digital era. Liquid crystal displays, clever all-wheel drive systems and small capacity turbocharged engines with the punch of V8s call the shots, with the finer aspects of vehicle ride and handling taking a backseat to cold efficiency. Put it this way, a Mercedes-AMG A45 requires less skill to pilot but is as quick as the M2 around Sepang. Heck, you can have one for almost half the BMW's price.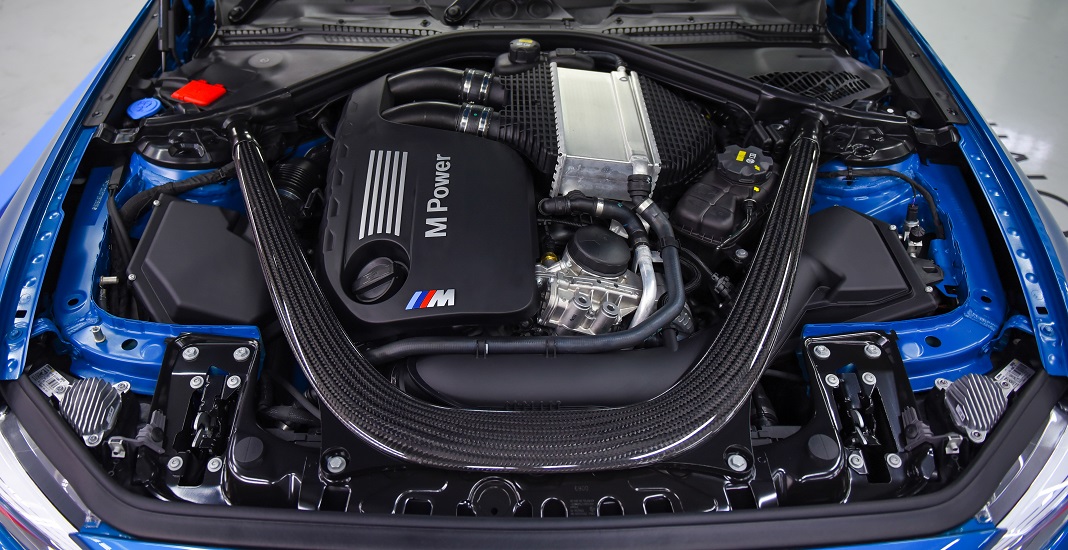 Alas, life is a journey, not a destination, a wise man once said. If we follow that philosophy, then the M2 Competition really has…no competition, except maybe the M4. It brings a set of subjective pleasures that are inimitable; namely the creamy mechanical sensations only a highly evolved inline-six can muster (looking at you, Porsche Cayman) and a nimble chassis that never ceases to tell you how it is coping with your demands. Car reviewers love talking about cars with a soul, what they really mean is a vehicle's ability to communicate. Well, the M2 was born to do that.
Brace for excellence
The introduction of the S55 also sees a beautiful carbon fibre brace residing in the engine bay, suspension tweaks including a directly bolted rear subframe and recalibrated electronics to match the characteristics of the heavier, more powerful twin-turbo motor. The original M2 was already a pin sharp handler on the track (if a bit too stiff for daily road use), so if the Competition's front end now feels calmer and more planted than before, I'm probably not imagining things.
What's more evident is the traction out of the slow Turn 4 and Turn 9; I'm pretty sure that the Competition can easily eked out a car length's gap here over the regular M2 with its crisper throttle response and more liberated stability control, and it does pull harder even if the specs suggest only a marginal gain on paper. Oh, and the exhaust is raspier and more metallic sounding too.
The elephant in the room
Bar a few M cosmetic bits, the standard 2-Series cabin is showing its age now (visually at least) but not having 64 different ambient colours and pulsing graphics doesn't diminish the appeal of the M2 Competition one bit, I just wished BMW had kept with the grey-backed analogue M instrument dials and slotted in a set of bespoke front seats instead, otherwise this is as conducive an environment for driving as an M car is expected to be.
It is thus heart-wrenching to know that at RM626,800 the M2 Competition is around a hundred grand more than the what the discontinued M2 previously retailed for, which itself wasn't exactly bang for buck to begin with. But before you mock BMW for being foolish, it's worth reminding oneself that there is nothing quite like the M2 Competition, not now and probably not in the future.
The next gen 2-Series is a FWD and will drive more like a Mini than a BMW, but it doesn't mean that the M2 Competition naturally becomes a collectors' item, unless you plan to store it in a barn for the next 30 years. No, the M2 Competition is a unique proposition that BMW may not have envisaged but has since become a beacon of what M cars originally stood for. With the CSL version rumoured to be just around the corner, the next M2 iteration may well turn out to be a bargain next to a Cayman.
(Note to foreign readers, 'Mahal' means expensive in Bahasa Malaysia)
BMW M2 Competition
Price: RM626,800  Engine: 3.0-litre inline-6, twin turbo, RWD  Output: 410hp / 550Nm  Transmission: 7-speed dual-clutch  Performance: 0-100km/h in 4.2 seconds; top speed 250km/h (limited)  Wheels/tyres: 245/35 R19 | 265/35 R19 Safety: 6 airbags, Electronic Stability Control  Warranty: 5-year/unlimited mileage + service