MINI is a good case study of how an iconic brand for the masses can be reinvented as a boutique marque catered to a select audience. It hasn't always been smooth sailing since MINI's rebirth at the turn of millennium, the growing pains brought on by the high cost of producing modest volumes of vehicles meant compromises had to be made.
Remember that Brazilian-made Pentagon engine and the woeful CVT? If not for designer Frank Stephenson's irresistible interpretation of the modern MINI, the brand from Oxford wouldn't have gotten away with sub-par practicality most customers took for granted in other more affordable mainstream hatchbacks.
The SUV revolution was timely for MINI in that the Countryman filled up the slack left by retired oddball models such as the Coupe, Roadster and Paceman. At least BMW were decisive when it came to culling slow-sellers, now there are just three main body-styles remaining – the regular Hatch (including convertible variants), a crossover-type (Countryman) and a six-door estate in the shape of the Clubman you see here.
Quirky is best served in small doses
MINI's second stab at reinventing the station wagon favoured originally by tool men is much better thought out in execution than the last one which failed to deliver the practicality expected of a larger vehicle. It looks pretty too in facelift form, with its reconstituted grille and updated illumination equipment fore and aft, most notably those LED tail-lamps with the distinctive Union Jack motif. You simply can't mistake the Clubman for anything else.
Now that parent BMW is sharing development and underpinnings with MINI, the powertrain and build quality that go into every BMW FWD model are largely replicated in a MINI. This is evident in the F54-generation Clubman's cabin; whether it's the tactile retro-style switchgear or the slick (and witty) iDrive-derived MINI infotainment system, the quality on show is what you'd expect from a proper premium brand.
There was a time when loading up a MINI with a couple of suitcases would've been a herculean task, you never have that issue with the second-generation Clubman. With cargo space measuring 360 litres (1,250 litres with seats folded), head/legroom for adults at the back and that handy split tailgate, the Clubman will rival a Volkswagen Golf for practicality.
Now throw in some custom MINI Yours accessories such as the dual-tone 18-inch alloys, the supple Walknappa leather upholstery plus a standard 12-speaker Harman Kardon audio system, and you have a compelling case even for that RM287,725.61 asking price.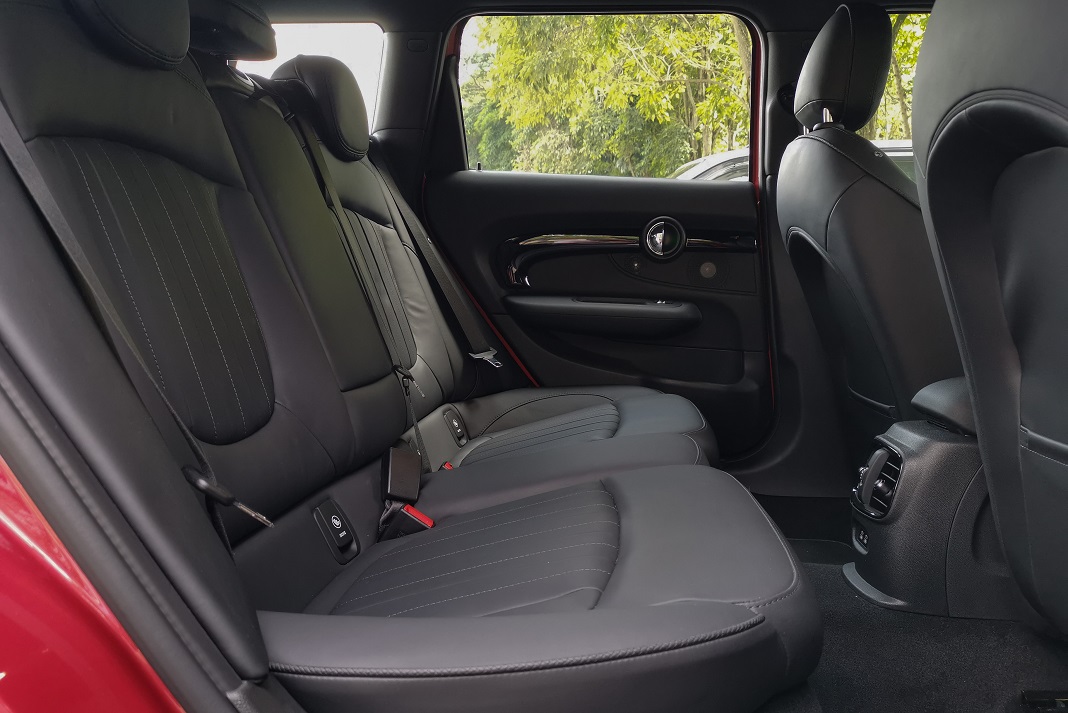 Clubman or Countryman?
Being locally assembled in Malaysia, the Countryman will always be more sympathetic to your finances than the fully imported Cooper S Clubman (you'd have top up over RM40K). The 'savings' makes it almost a no-brainer between the two, especially if you are cross-shopping, but if finer aspects of driving really matter to you, read on.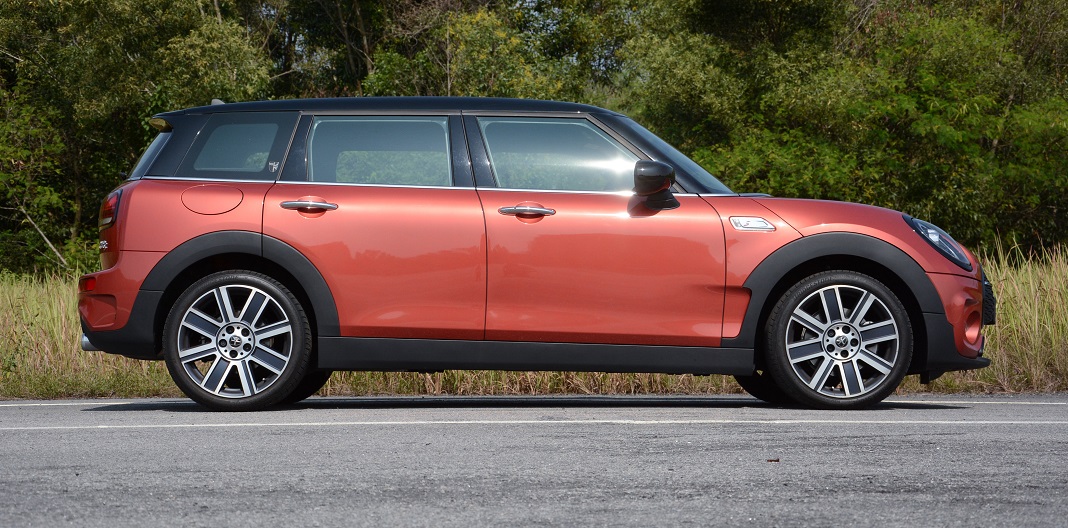 At 1,450kg, the Cooper S Clubman is almost 100kg lighter than a Countryman powered by the same 192hp and 280Nm turbo four-pot and 7-speed dual-clutch powertrain, and since the Clubman sits closer to the ground, the physics are also in its favour. It's no surprise that the six-door wagon is slightly quicker to hit 100km/h from standstill (7.2s to 7.5s), the Clubman also has a sharper turn-in and is unsurprisingly more planted in corners, aided by a composed ride (for MINI standards) that straddles the middle ground between sporty and pliancy. After all, not every MINI owner wants his/her take-outs deconstructed on the way home.
The civility of the Cooper S Clubman is married to just the right amount of fizz coming from under its shapely bonnet, it feels light on its feet and the lively handling characteristics you'd expect from a MINI is intact, whether it's being driven alone or used to haul a family around. The Clubman is both gratifying and wholesome in equal measure. Who says growing up isn't fun?
MINI Cooper S Clubman
Price: RM287,725.61  Engine: 2.0-litre 4-cyl, turbocharged, FWD  Output: 192hp and 280Nm  Transmission: 7-speed DCT  Performance: 0-100km/h in 7.2 seconds; top speed 228km/h  Wheels/tyres: 225/40 R18 Safety: 6 airbags, Electronic Stability Control  Warranty: 4-year unlimited mileage